Ayb School 12th grade students participated in an online event organized by the Nazarbayev Intellectual Schools (NIS) and dedicated to the 30th anniversary of Kazakhstan.
Together with the social sciences subject group leader, Lilit Minasyan, Ayb students got an opportunity to get acquainted with Kazakhstan's independence history and tell about Armenia.
Chairman of the Ayb Educational Foundation, former Ayb School principal Aram Pakhchanian congratulated the Kazakh students, emphasizing the importance of cooperation between schools for the future of education.
Ayb School has always regarded cooperation with similar foreign educational institutions as essential for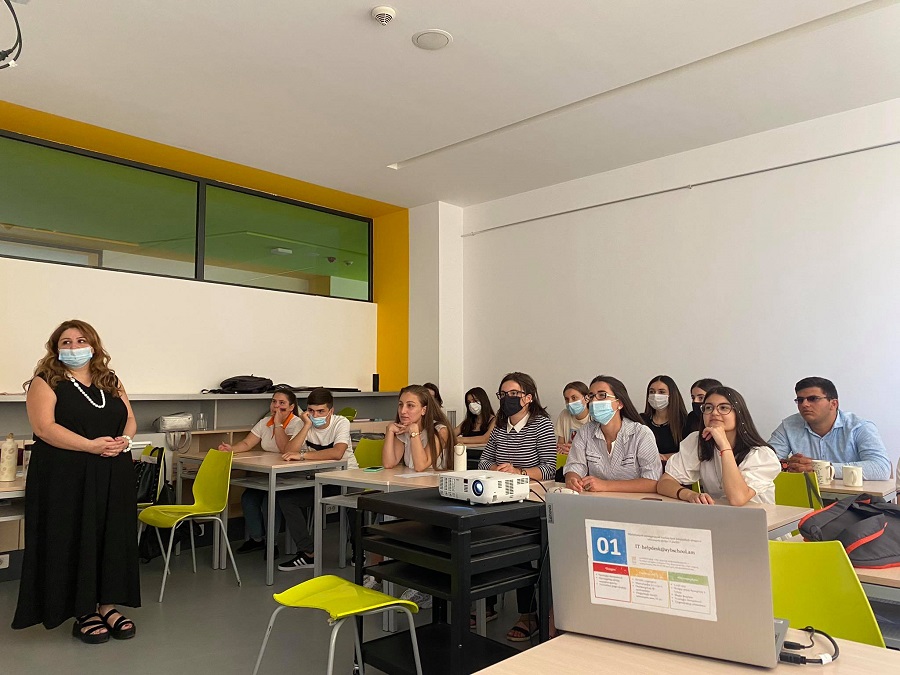 raising the level of education and encouraging international relations. The cooperation with the Nazarbayev Intellectual School of Chemistry and Biology in Ust-Kamenogorsk started in 2016. In spring 2018, Ayb School delegation visited the school and also hosted the Kazakh students at Ayb. In addition, the schools have experience in implementing joint projects online.
The students of both schools are planning long-term cooperation and are confidents that a lot of interesting projects are still ahead.
Nelli Ohanjanyan, 12th grade
Share