Spearheaded by Microsoft Innovation Center Armenia and Ayb Learning Hub, the 6th Hour of Code event was held at Ayb School on December 15, 2019. The event aimed to introduce the participants to the world of codes and make them sure that any person can learn the basics of computer programming. Spending several hours in the company of mentors from the best Armenian IT companies, the students acquired their pioneer skills in code writing.
"I am hopeful that our school environment will inspire participants to learn more and more, to move forward and become the world's best programmers," Ayb School Principal Aram Pakhchanian said.
Hour of Code unites more than 280 million participants from 180 countries. As the interest of school students towards IT industry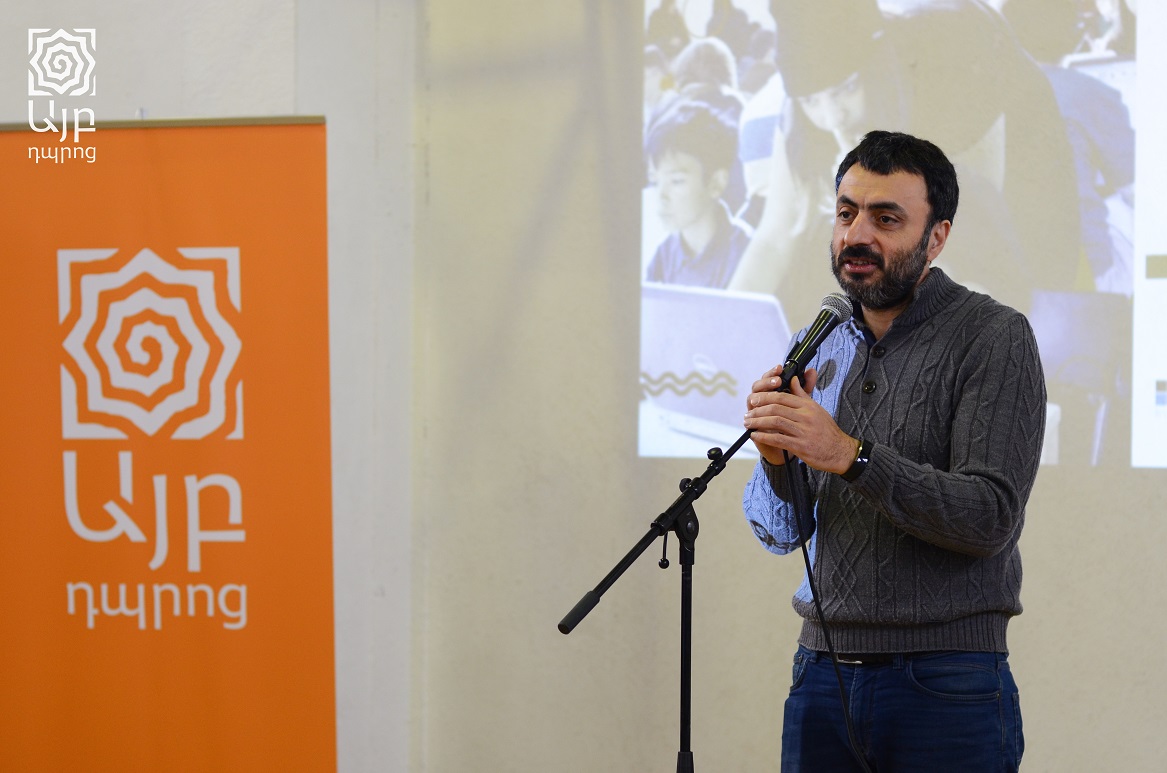 never stops growing in Armenia, this year's event brought together over 200 participants aged 5-18 and we do believe that the Hour of Code will became their springboard for studying various programming languages.
"Learning codes doesn't mean ending up as a programmer. Programming helps develop analytical thinking and the ability to solve tasks. Initiating this event together with the Ayb School, we make programming closer to the children, who are not familiar with it," Microsoft Innovation Center Armenia director Artashes Vardanyan remarked.
The Hour of Code event is open for all those who are interested in information technologies and are eager to discover programming.
The event partner - Ucom company - secured internet connection during the event.
Share