Returning to Ayb with new impressions: Ayb School donor, U.S.-based ServiceTitan president and co-founder Vahe Kuzoyan visits the school.
It's undoubtedly great to have a personal board on Ayb School wall; however, it's much more impressive to see the school's Building G. Vahe Kuzoyan was one of the sponsors, who made generous donations to erect the award-winning school building designed by Storaket Architectural Studio.
The co-founders of Ayb School and Ayb Educational Foundation organized a tour for the honorary guest, telling about the latest achievements and educational projects.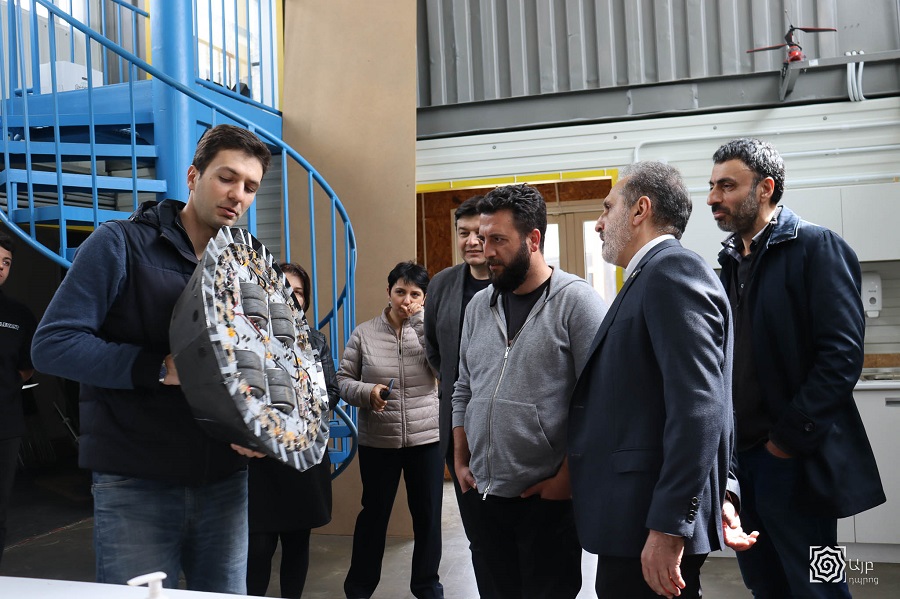 Founded by Vahe Kuzoyan and Ara Mahdessian, ServiceTitan is a cloud-based software platform built to power trades businesses. The company's end-to-end solution gives contractors the tools they need to run and grow their business, manage their back office, and provide a stellar customer experience. In September 2020, ServiceTitan reached No. 11 on the Cloud 100, Forbes' definitive ranking of the world's best private cloud computing companies.
Being the first social project in Armenia's non-governmental sector, Ayb High School is an institution, where over 85% of students annually receive scholarships (tuition fee reimbursement) from a fund formed with the donations from the sponsors.
Share