Invited speakers, seminars and masterclasses, exchange of experience, and interesting cooperation: Ayb School has held its 5th Teacher Conference.
The event took place in the resort town of Aghveran, where Ayb teachers gathered to talk about current issues, teaching approaches, and much more. The meeting was preceded by a lively discussion with a psychiatrist, nonviolent communication specialist, and coach Eghia Chaparyan, who spoke about the principles of nonviolent communication.
Mindfulness instruction Charbel Nasser joined the participants online. Latest researches reveal that mind and body practices can help reduce the negative consequences of stress, avoid behavioral problems, and at the same time boost students' engagement in the educational process.
The conference started with a welcoming address by Father Mesrop Aramian. Ayb School biology teacher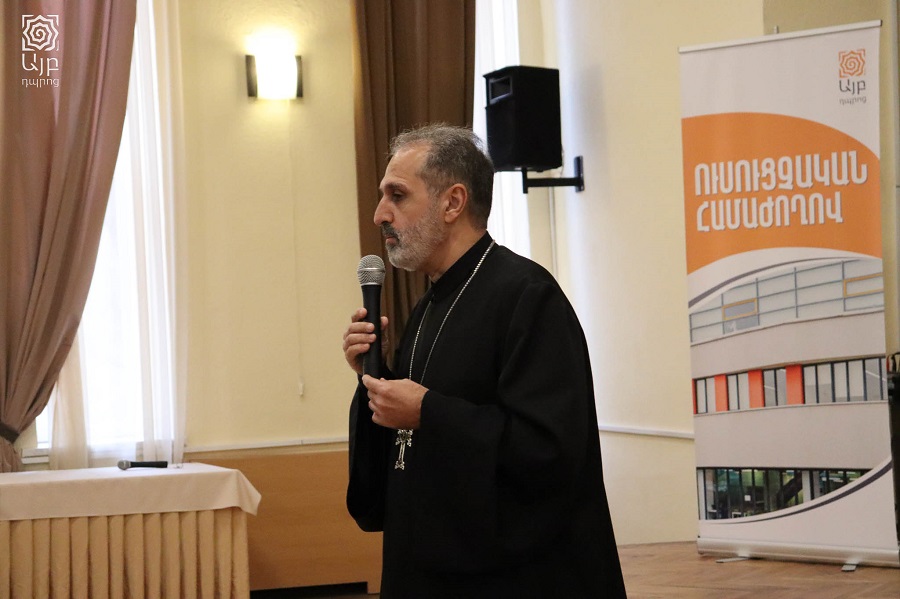 Zaruhi Karabekyan and senior psychologist Solange Tamamian held a seminar titled "Modulation of emotion" while teachers Kima Vaneskehyan and Gohar Harutyunyan talked about the ways to develop sequential thinking. Teachers Karmen Ghazaryan and Lilit Petrosyan held a seminar on how to listen to, comprehend, and digest information.
Ayb Educational Foundation employees and Dilijan Central School teachers also participated in the event.
Share