Ayb High School has hosted Talent Show 2020, an annual event, during which the students presented their performances to show off their "hidden talents" and entertained the audience, while the jury consisting of the Ayb community representatives selected winners in different categories.
The 9th grade students, who surprised the viewers with a video about world history, were named Absolute Winners. Two 11th grade students Gayane and Mane won the nomination "The Best Technical Performance" with a beautiful song about an Armenian girl, who sees off a traveler. The other students from the same grade were recognized the winners in "Bright Future" nomination for the performance of one of Gagik Papoyan's song.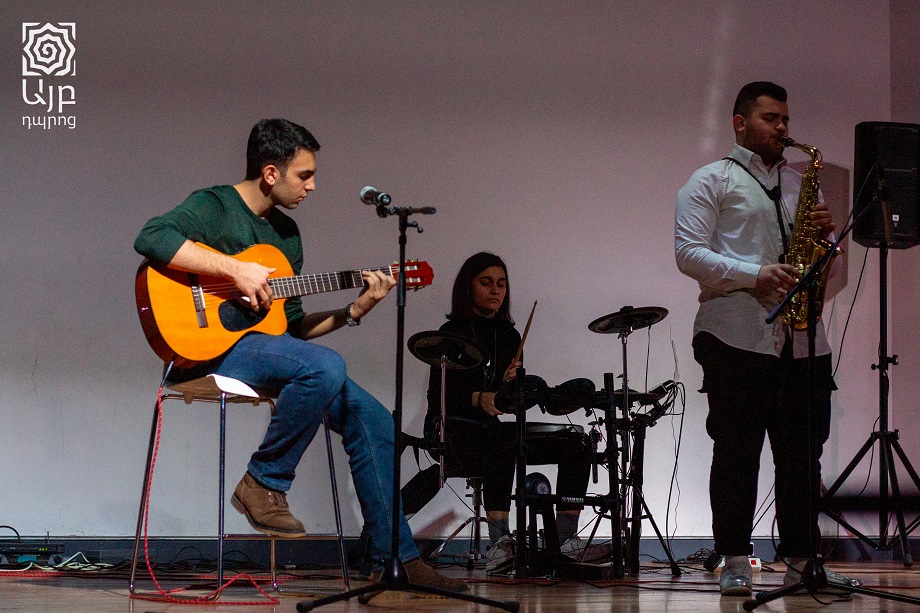 The victory for "The Best Artistic Performance" nomination was awarded to Hasmik, who was reciting to Tamara's wonderful piano accompaniment, winning the hearts of the audience.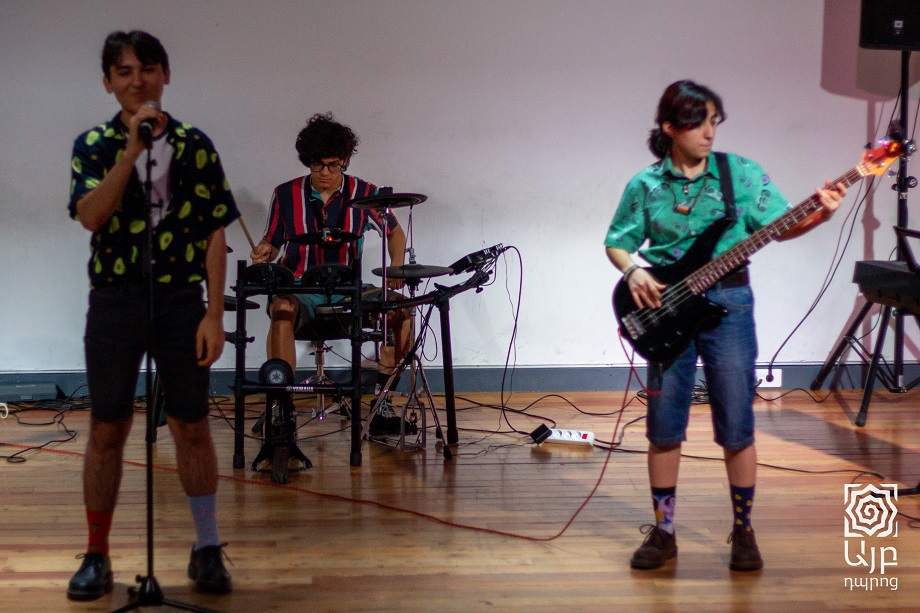 12th grade student Ani Aznauryan was praised for presenting the most creative and original performance. She staged an amazing rhythmic dance that conveyed a wave of positive emotions to all. The group, who won the "The Best Dramatic Character" nomination, presented a musical performance of Satan's ghosts and a girl. Dadid Zazyan and his band were named the winners in "The Most Stylish Performance" category.
Irrespective of whether they won or not, the students' performances were interesting and exciting. The event ended with "The Gathering of Mice" performance by the members of dramatic art group students.
That was a beautiful day for the whole Ayb community.
Nare Sukiasyan
11th grade
Share