Books have been an inseparable part of human life throughout centuries, giving advice and knowledge. Books are often described as the source of light and a weapon to fight ignorance.
We enjoyed an opportunity to have an enthralling conversation with editor and publisher Grigory Yeritsyan, who lives and works in Russia. He is the head of Slovo publishing house. The books they publish there are top-rated.
Mr. Yeritsyan presented 50 books of classic children's literature to Ayb School. The students were happy to receive such a precious gift and enthusiastically examined the colorful pages. Middle School students were incredibly excited and gave a hearty welcome to the guest and his family. By the way, Mr. Yeritsyan's wife is also a publisher.
The conversation, of course, focused on books and their impact on human life. The guests also told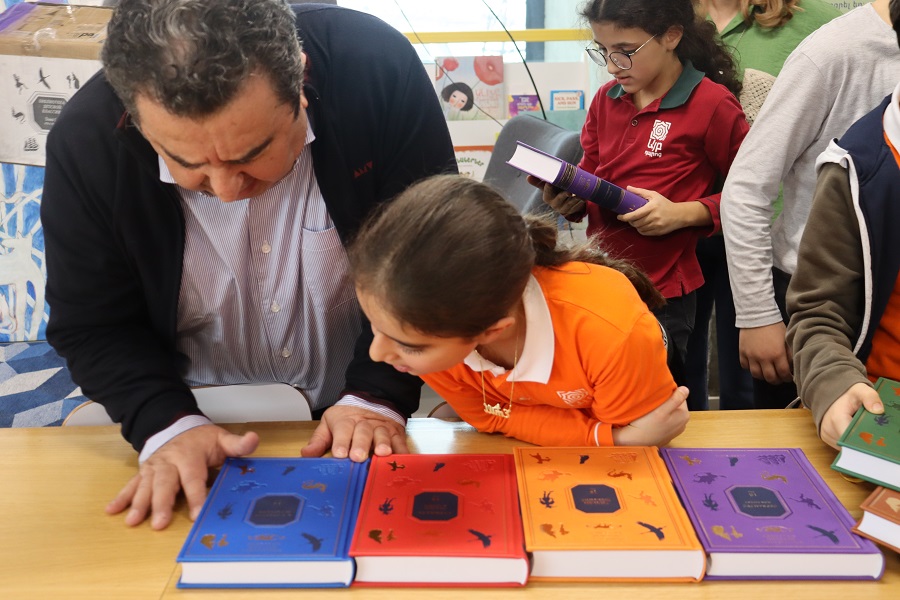 some interesting stories to prove that hard work is the key to success.
Before the meeting, the students tried to make books themselves and then showed the result to the guests. Mr. Yeritsyan and his wife were pleased and voiced hope that the students will always love books and make them life companions. They also talked about the difficulties of book publishing, using the example of children's books.
During the meeting, the students also asked questions about the past, present, and future, while the guests talked about how to choose the right path in life. "The future is in your hands, and you must build it yourselves," Mr. Yeritsyan remarked. This meeting was a good lesson for all of us.
Mher Yengibaryan
Grade 10
Share