3 Ayb students get Best IT Student award

Three Ayb High School students – Davit Grigoryan, Lilit Minasyan and Suren Tadevosyan – were named among the recipients of the best IT Student Award this year. Armenian Prime Minister Nikol Pashinyan handed over the awards during the ceremony that took place in Aram Khachaturyan Concert Hall.
Ayb students distinguished themselves with innovative ideas and approaches. They also demonstrated brilliant achievements in natural sci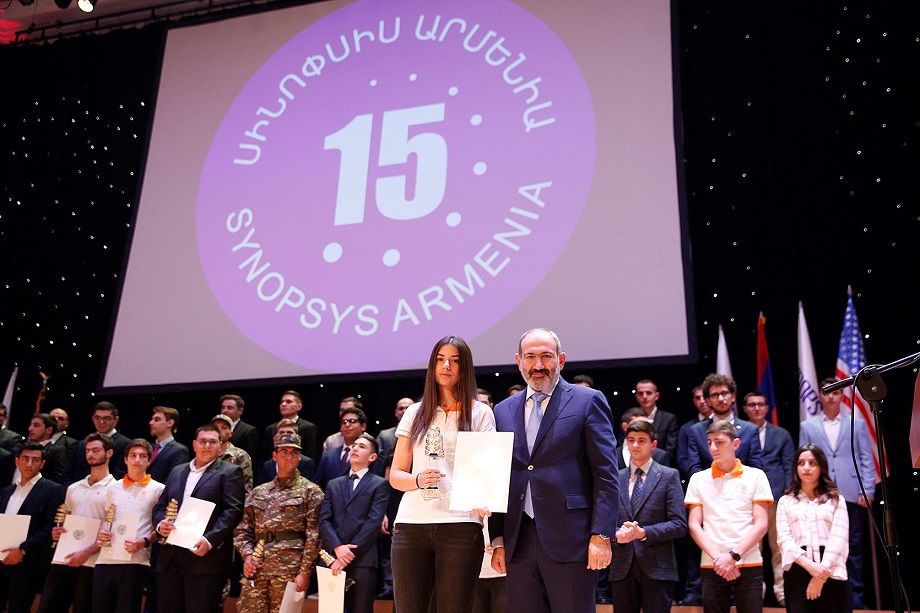 ences. The youngsters have an opportunity to apply their knowledge while working in the FabLab, a laboratory established in close cooperation with Massachusetts Institute of Technology (MIT) that helps providing education based on experience.
The Best IT Student governmental educational award is 15 years old. It's given to school and university students, who take part in various IT and national sciences Olympiads and competitions, author scientific essays and are engaged in social projects.