Ayb school has chosen a project-based learning pathway to improve the students' skills and to strengthen their connection with the world. On September 14, the leaders and members of the project clubs introduced the new and old projects, their working process and the purposes, which are mentioned below.
Science_lab/Gitalab/- the harmonic combination of natural sciences which proves that science can also be a pleasure.
Engineering club - concentrates on the mechanics, programming and logical problem solving.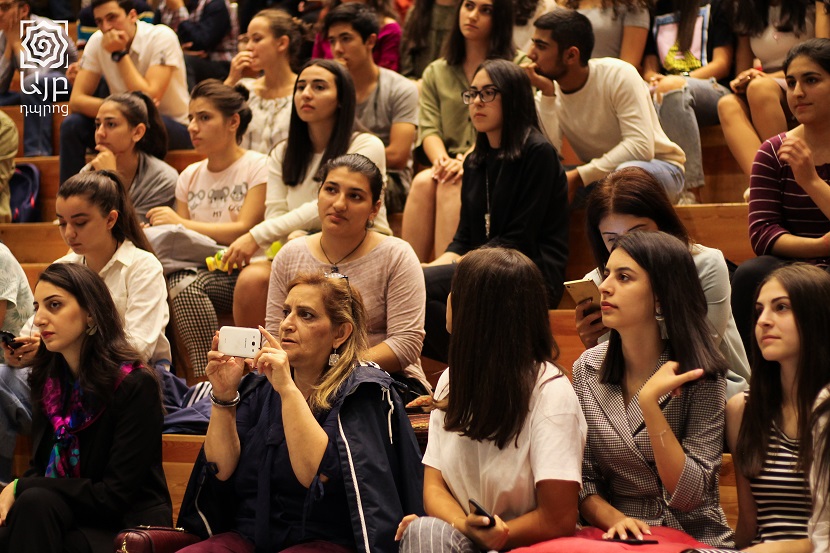 Green chemistry - mixing some materials can partly solve ecological problems, such as those caused by the plastics.
Bioinformatics - discovers the data science and the process of storing information thanks to the genes.
Art_studio/Arvestanots/ - colors and imagination can reveal cognitive and ideological problems, like unknown streets of Yerevan, or popularization of modern Armenian literature.
Rock_band/Rockestr/- interesting performance of quality music: full of improvising and excitement.
F8 - can reveal social and cultural problems through photography.
Mobi_studio - the original use of smartphones can lead to revealing of social problems.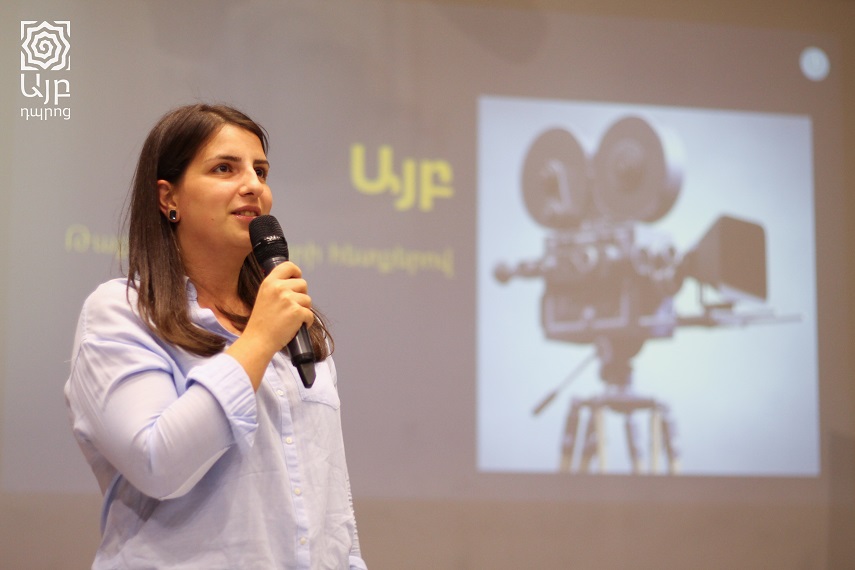 Technodrive/Technosharj/ - can get a necessary product for smartphones by programming.
Crowdfunding - helps to improve crowdfunding technics and skills.
Film Factory - gives an opportunity to discover the "hidden treasures" of Armenian culture and study the filmmaking process.
The translator's studio - is all about translation and finding solutions to the problems associated with this field.
Programming - helps to improve the programming skills and make special products in that field.
There were 11 clubs were formed, as a result. Unfortunately, Science_lab/Gitalab/ and The translator's studio couldn't collect enough team members.
The Project-Based Learning (PBL) is one of the distinguishing features of the Araratian Baccalaureate syllabus. It is an innovative educational model, which stems from "learning by doing" principle adopted by Ayb School in 2015. The PBL builds the learning process around projects.
This educational model enables students to set up teams and carry out large-scale and long-term projects to address actual community issues and challenges. It fosters important skills like teamwork, business thinking, responsibility, work planning and distribution, time management, prioritization and many more. Project-Based Learning also helps students touch multiple facets and make future career choices.
Arpy Shamoyan, 11th grade