On September 11, an extremely warm atmosphere reigned at Ayb School, which hosted the students from Javakhk and Berkarat village of Aragatsotn province of Armenia.
The familiarization visit, which was initiated by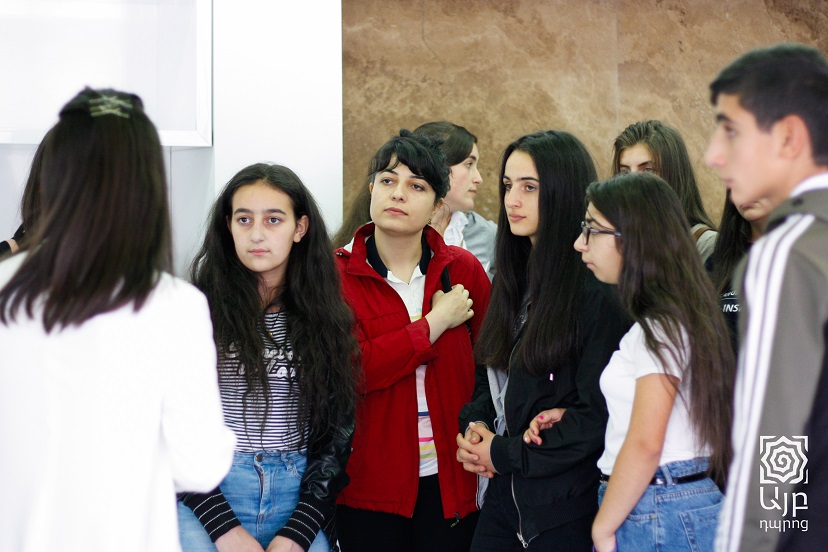 former community residents Armen Adamyan and Ara Karapetyan, aimed to help the visiting
students choose their future profession and establish closer communication with their peers. The guests toured the school, had lunch and proceeded to the school's Hayastan Hall to be welcomed by principal Aram Pakhchanian, who told the history of the school that was created as a learning hub of the future and stressed that Ayb, with its advantages and difficulties, is open for newcomers.
The visit ended with a friendly group photo and an agreement to keep communicating.