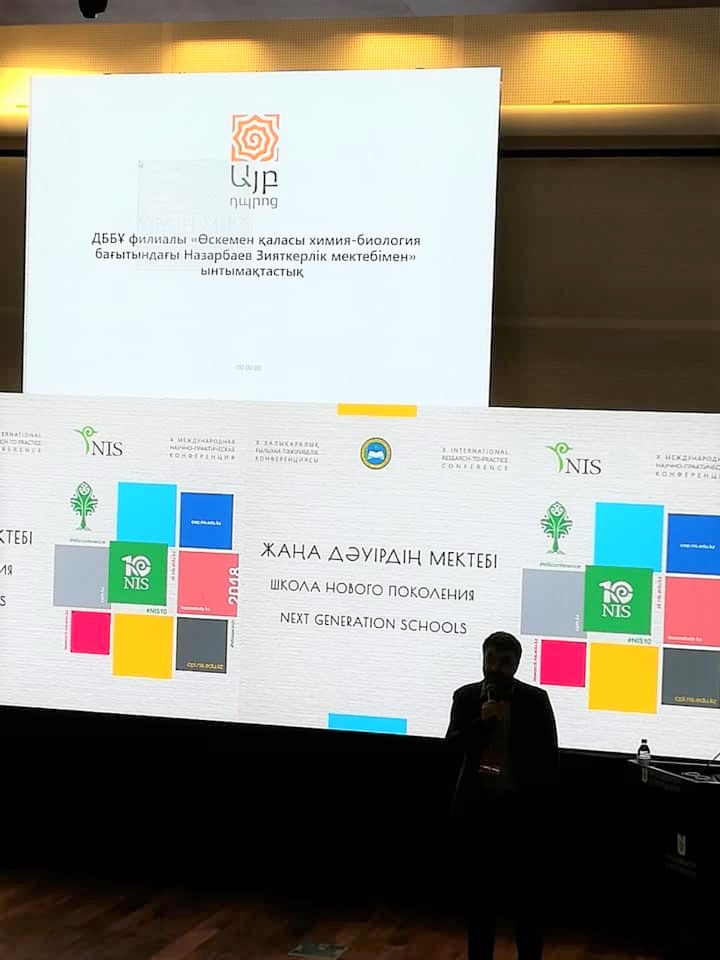 F
rom October 25 to 26, the Ayb School delegation headed by the head of the school Aram Pakhchanian takes part in the conference organized by Nazarbaev intellectual schools.
D
uring his speech
on October 25, Aram Pakchanian talked about the effectiveness of cooperation of schools and the benefits students get from intercultural communication.
Especially he talked about the cooperation of Ayb School and Nazarbaev intellectual school of Ust-Kamenogorsk. Even distance doesn't matter, as online meetings are organized for the students. Due to those virtual meetings, people leaving in different parts of the world and bearing different cultures get closer and find the same interests. At the same time, it is very important for them to accept the reality as it is.
Aram Pakhchanian also talked about the successful experience of Ayb in cooperation with Armenian and foreign schools, which is mainly implemented in the framework of the project-based learning program.
"When graduating from the school the students are already ready to be involved in social life. They can work and implement projects. Sometimes they are more responsible than older people," Aram Pakhchanian said.
The cooperation of Ayb School with Nazarbayev intellectual schools started in 2016.