The first month of the 2019-20 academic year is already gone. September was named knowledgeable as one of the 8 characteristics of Ayb student. Ayb community welcomed and kenned its new members and now it's time to ken our surrounding environment․
Ayb students ended up September with a cleaning-day. A lot of students from different age-groups, employees and even parents actively joined the activity. Firstly, Ayb members cleaned the yard and surrounding of the school. They collected the rubbish: cigarette cylinders, plastic, paper, bottles made of glass. At the end of the day students sorted the rubbish by separate groups, so that they could be recycled then.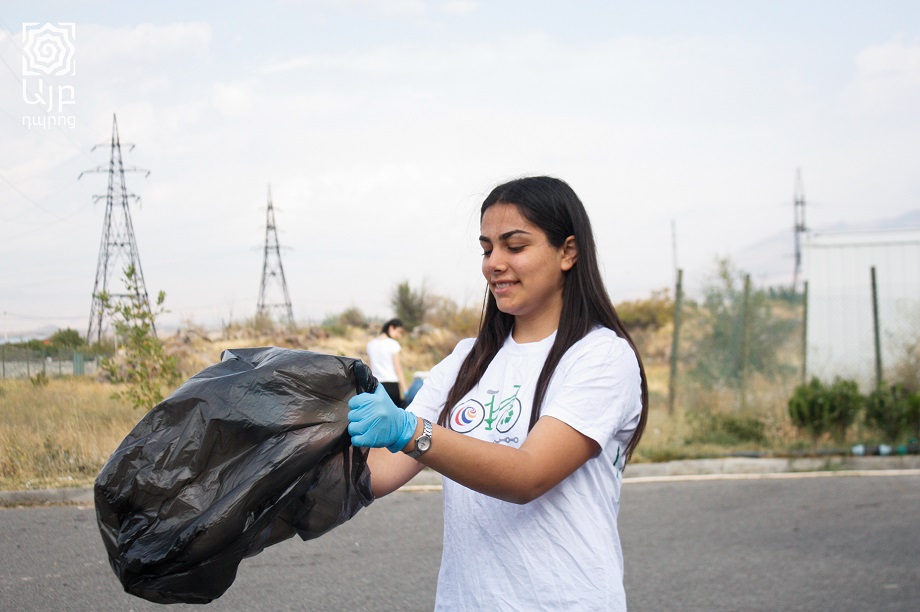 The whole day was dedicated to cleaning which reached up to Tbilisyan highway. By doing this, Ayb community members rewarded Yerevan with one clean part of the city. It is important to keep in mind that cleaning-days are not the only occasion for keep surroundings clean. Every citizen should think about cleanliness of our common home before throwing a paper in the street.
Goharik Adamyan (12th grade)