Little Kristine liked playing with Lego and eating popcorn most of all. Alina and Karina painted snowflakes and enjoyed the New Year festive atmosphere. Ashot and Emin cooked some sweets and sold them for charitable purposes. In short, it was the New Year Fair 2019 at Ayb School.
The amount raised during the fair will be spend on the purchase of soundproofing equipment essential for Ayb School's B Building.
The event was initiated by the school alumni. 2018 graduates Ashkhen and Mary say this year's event is different from the previous ones. Everything was done to recreate the joyful atmosphere of the New Year.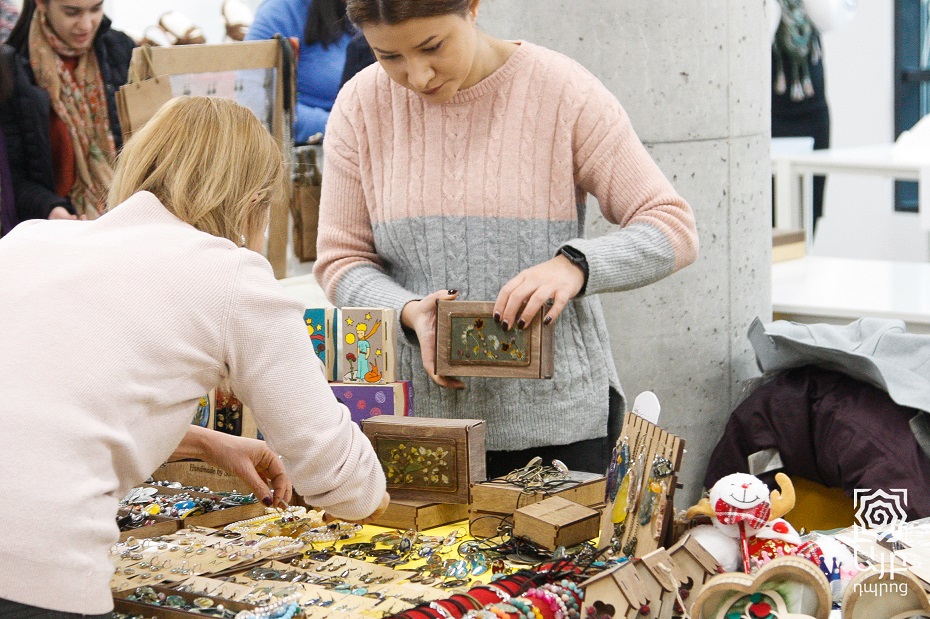 The food fair distinguished with fried chestnuts and marshmallows cooked by the students. Besides, some 50 local manufacturers and companies, both newcomers and 'veterans' presented their products.
A charity auction featured items gifted to the school and the administration. Most of them were bought by Arman Harutyunyan, whose two children study at Ayb School. An auction lover, he was particularly happy because the collected funds will be spent to solve community problems.
Event planner Jenny Tufenkian remarked that one of the goals of the fair is to create a festive atmosphere for the students and inspire humanity.
The fair also granted a wonderful opportunity for volunteering. As 10th grade student Mary Shushanyan noted, she is never tired of volunteering, as she feels more complete through being helpful.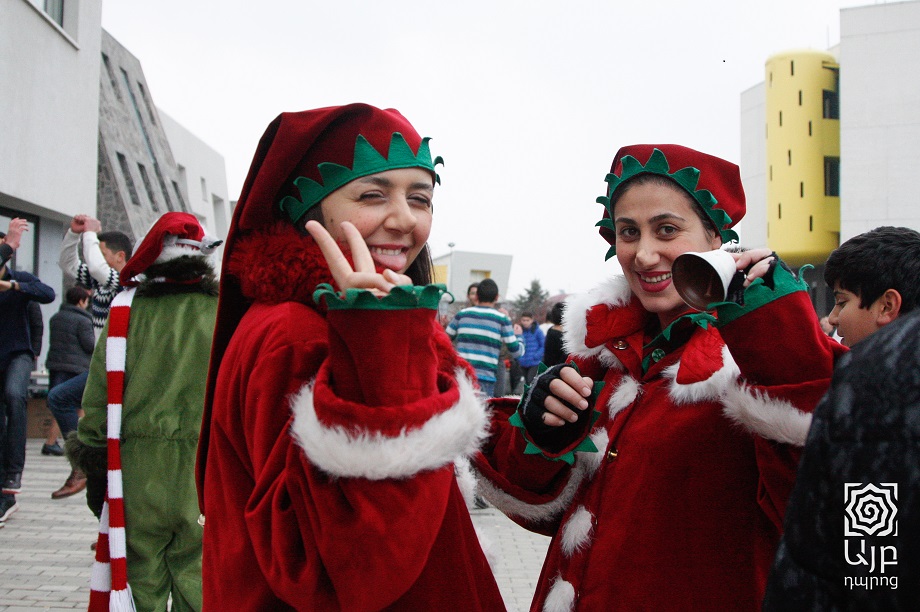 Santa Clause and the snow maiden, accompanied by elves and the Grinch talked to guests and invited them to paint in a booth set in the yard. This was a good start for the coming year 2020.
Vahe Dabaghyan, 12th grade
Aida Avetisyan, 10th grade