From bioinformatics to Rockestr, from Art Studio to VR Lab: Ayb School's Project-Based Learning clubs consisting of 11th and 12th grade students have presented their projects to be implemented during the next 1,5 years.
The professional committee that evaluated the projects included:
Aram Pakhchanian, Ayb School Principal
Davit Sahakyan, Ayb School Commercial Director
Araksya Martirosyan, Ayb School PBL Leader
Sona Koshetsyan, Ayb Educational Foundation Executive Director
Hayk Faramazyan, Rostelecom Armenia General Director
Gevorg Safaryan, Earlyone Company Founder
Tatevik Koloyan, UNDP Innovation Platform Lead
Ara Khzmalyan, Adwise Consulting Co-founder
Gevorg Poghosyan, Global.am NGO Chairman
Olga Arefyeva, Ayb Educational Foundation Fundraising Department Head
The following projects were selected to spring to life:
Engineering Club
Club members are resolved to assemble 4 robots this year. Two of them will be self-driving cars capable of avoiding obstacles and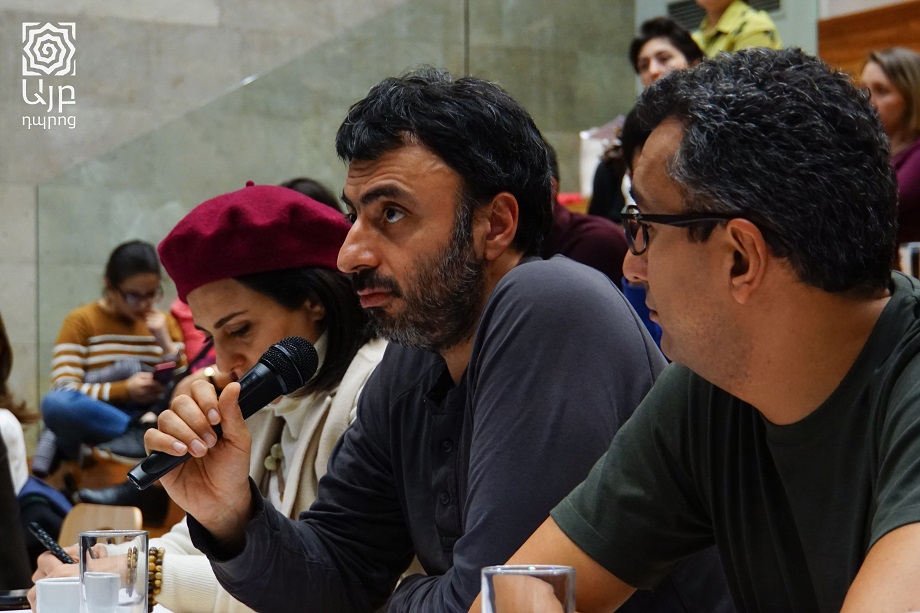 reaching the destination point and the other two will be combat robots programmed to neutralize the rival without damaging it.
Art Studio
This club has undertaken the task to create an app with a map showing unknown monuments of Yerevan, the history of which will pop up with a click. This app is supposed to help people discover the heritage that passed into silence.
Film Factory
Club members are going to launch a virtual journey through different epochs, reveal Armenian cultural heritage and visualize it through films. Film Factory participants will visit museums, conduct researches, meet film industry professionals and shoot their own film that will be screened upon completion of the project.
Crowdfunding
The main objective of the club will be raising funds for the publication of Visual Poetry book compiled last year by the participants of Art Studio. The students involved in the project will learn to earn money with proper social media management and content development.
Technodrive
The club members will work in three directions. First, a Telegram Bot will be programmed to answer students and parents' questions. Second, a smart waste bin capable of determining the volume of garbage in it will be assembled. And third, Ayb Bus program will be coded to inform about arrival of the bus.
Rockestr
Ayb School's rock club is planning to perform a concert that will help the audience explore harmony, one of the structural pillars of music, when you have multiple pitches being played at the same time.
Mobi Studio
Club members will take up three projects. They will create Ayb News platform that will deliver news for the Ayb community, shoot social videos and a movie telling people never to give up and follow their dreams.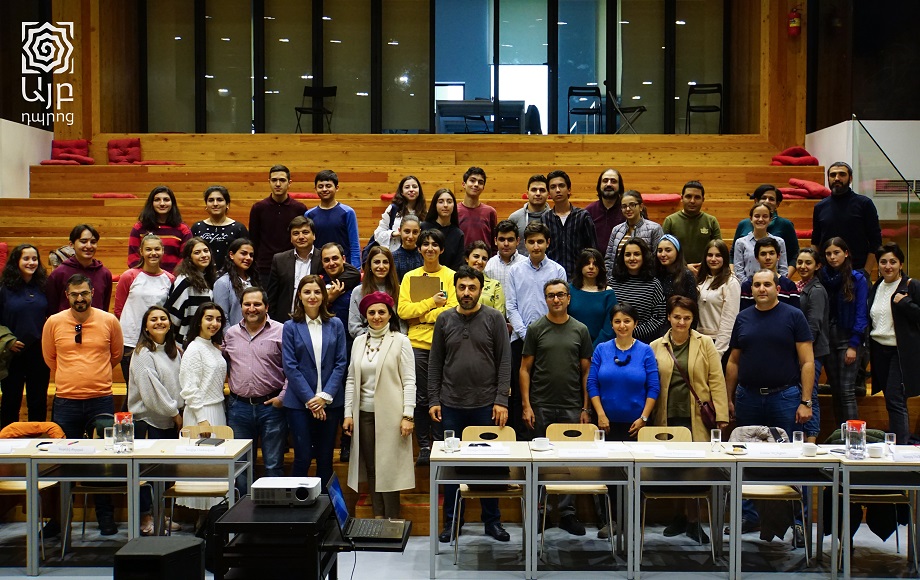 F8
The team members will implement "Me and my waste" project. They are going to take photos of food and the waste that emerges after its usage in order to attract public attention to the global waste problem.
Bioinformatics
The club will synthesize DNA and store information in it. This will allow to store much more information than usual carriers do.
Programming Club
The club will create an application with the help of which people will be informed of transport routes. The app will be useful for city administrations.
Green Chemistry
The team members presented their projects that will focus on bioplastics, biofilters and VR Lab. The projects are aimed to solve global issues.
The committee discussed the projects and voiced opinion on all of them. The list of the projects approved for implementation will be announced in the near future.
Nare Sukiasyan
11th grade