Green highway spirals, mountains and gorges, and patriotic people: this time Ayb School students headed for Nerkin Karmiraghbyur settlement as part of Aybapatum project to share their knowledge, talk about the importance of education and, of course, become more familiar with the rural environment. The activities started with a visit to the village school, where local students met us with an Armenian national dance we joined with pleasure.
Afterwards, 12-th grade Ayb students Nane Mirzoyan and Arevik Melikyan started the first lesson on entrepreneurship, talking about the importance of proper financial management and its types. The newly acquired knowledge was cemented with group tasks and online tests. The students were especially impressed by brain teasers and interesting discussions.
The learning process continued in the school yard, where we did some improvement works, including gardening. As the local residents say, such kind of activity is a part of their daily routine because keeping environment clean is our responsibility.
We also toured the village to see people tirelessly working in their gardens despite all the hardships of living in a near-border settlement.
As it grew dark, we lit a fire in the school yard and continuously danced Kochari and Ishkhanats Par around it. No one stayed aside. We were all united by the rich Armenian culture, rural environment and common goals.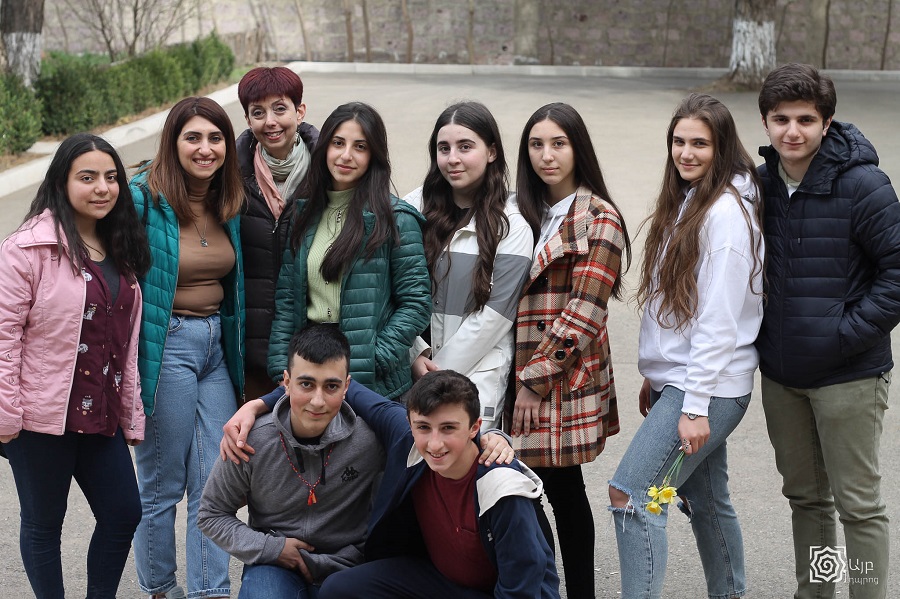 On the next day, Ayb students focused on natural sciences. 11th-grade students Mary Grigoryan and Lusine Grigoryan taught biology, Davit Vanyan and Aram Davtyan taught physics, while 112th-grade students Ilya Lalazaryan and Nane Yengibaryan gave a chemistry lesson. The local students participated with interest, performing experiments and obtaining new theoretical and practical knowledge in chemistry.
In addition to acting as teachers, we obtained new valuable knowledge and skills. Together with the local students, we participated in a beekeeping lesson and talked about the importance of honey for our health.
The exciting journey ended with a traditional dance – Vanadzknors (Lake Van Fisher). We told about the history of this dance and explained the movements peculiar to it.
This year, Aybapatum project covers the schools in Nerkin Tsaghkavan, Nerkin Karmiraghbyur (Tavush province), and Zaritap community school (Vayots Dzor province). The purpose of Aybapatum is to spread the Ayb philosophy across the country, cooperate with other schools and provide students with the opportunity to acquire new knowledge and skills.
Nane Mirzoyan
12th grade
Share