The first meeting of Ayb School Alumni club brought together the club council members, donors and Ayb community representatives.
Council member Sevak Mesropyan briefed on the club creation history and the latest developments. It was also decided to boost the club activity and make it more efficient, thus strengthening the ties between the school graduates.
As Rimma Ananyan was elected both the chairperson of the Alumni club and representative of the 2014 class, she declined the position of the 2014 class representative and offered to transfer it to Sergey Barseghyan, who came up second during the election. The proposal was unanimously accepted.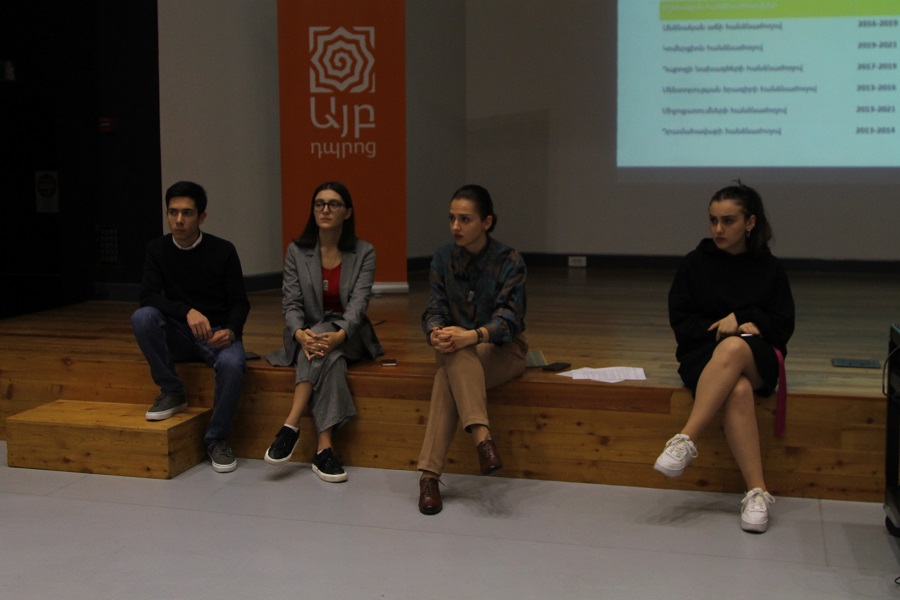 Lilit Mheryan was elected the chairperson of the Alumni club council.
3 permanent commissions of the Alumni Club and their future activities were also presented. Another important decision was not to limit the club operation to Ayb School affairs only but make it helpful for the population. A common goal will unite the alumni and make its achievement even closer.
Share